Types of Email newsletter
In the modern era of digital marketing, almost all companies have started investing in Email marketing. It is the most prominent medium of marketing and reaching out to prospects in a professional manner. But apart from the professional aspect, there are many sorts of emails a company engages in sending to its prospects. One such type is email newsletters. An email newsletter is an indirect way of promotion for a company. In general, an email newsletter is information-based and includes articles on various topics. Although all the newsletters are informative they still vary in the case of content each one of them holds and as a company owner it is important for you to decide which type of newsletter would you like your customers to receive. 
Here are the 6 different types of Email newsletters a company can sends to its customers.: 
Company Update Emails
Recent changes in your company, products, or other initiatives taken up by the company can be mentioned in this email newsletter. Any CSR activity undertaken by the company, discounts offered or any other goodies distributed among the people can be included in this email. People who are your loyal customers are most likely to go through these emails and know about the recent product and company changes. But make sure that these emails are short as people tend to lose interest in reading long emails. These emails are a great way to introduce people to different sectors of your company. You can also add about recent job openings or any other training programmes started by the company. Apart from this send discounted coupons on monthly anniversaries and special occasions to remind customers about your brand. 
Informative Emails
Informative emails include information about the industry your company belongs to and updates about other industries. The purpose of informative email newsletters is to provide knowledge and keep the readers up to date with the recent changes in the business sector. For instance, recent changes in the industry, entry and exit of firms and news related to finance can also be included. This shows customers that you invest in the research and development of other industries as well as keep your customers updated. Including more statistics over theory can prove beneficial in Informative emails.
Motivational Emails
Motivational Email Newsletters include motivational quotes, facts, tips and much more motivating things. This can be like a weekly newsletter with information about young successful people and their stories with tips and strategies for success. These types of newsletters are most likely to be engaging for audiences of younger age groups and will eagerly open the emails. Keeping motivational quotes as subject lines can be a good way of increasing the chance of your emails being opened. Along with this, you can also write about the recent career opportunities in different fields and successful people in those fields.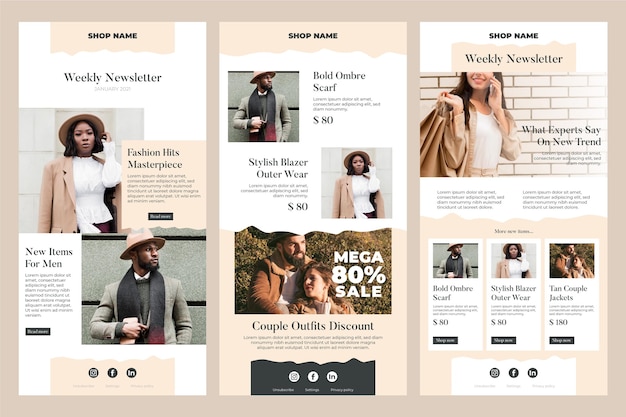 Article Emails
Article email newsletter includes articles and other blogs written by the companies for their readers. These can be small articles on topics related to the benefits of a few products or, advantages and disadvantages of a particular product. This can be an indirect way of marketing your products. These emails are not too long but are meant to be brief. Along with this, the company can also include frequently asked questions and their answers or report of surveys undertaken by the company thereby keeping the customers up to date. You can also mention links to blogs and articles posted by the company on its websites so customers visit the website to read those blogs. 
Product reveals email or product launch email newsletters are emails that include teasers of a new product launch by your company. This is similar to the Product launch email sequence but can also be included in newsletters. It includes videos, little information and a heads up about the product and can be used to increase curiosity among people. It also includes announcements related to the product like launch date, pre-launch bookings and other information. 
Invitation Emails
Inviting people to events can be a great way of promotion and CSR both at the same time. As a company, you could arrange webinars for your customers and prospects related to your company or the industry thereby educating people. Sending eye-catching invites increases the chance of customers attending the webinars. Along with this, you can also send them thank you emails later with vouchers or coupons as a token of appreciation.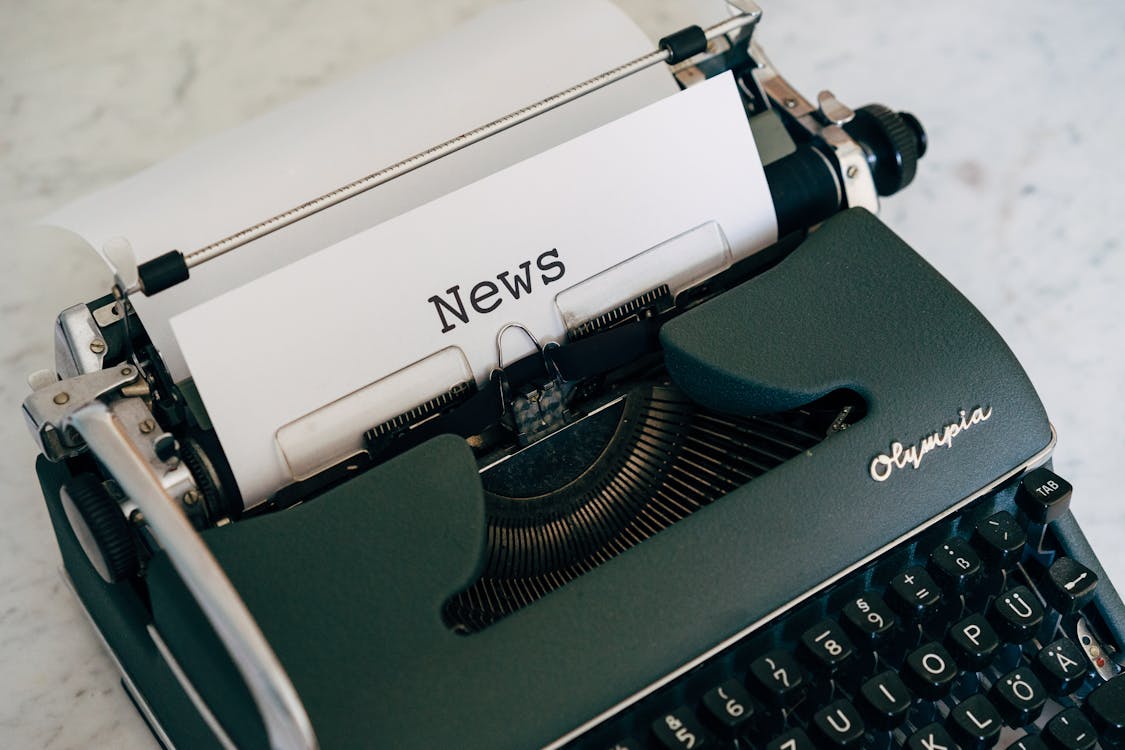 Conclusion 
Although many companies will send newsletters to their customers it isn't as easy as it looks. There are a lot of things to be kept in mind before sending email newsletters like the content and the type of audience. However, you can still grab your customers' attention with the help of personalised emails for your prospects. Studies have shown emails with personalized subject lines are 33% more likely to be opened by the readers. With the help of the best lead generation tool like Esto Leads- Lead Generator Machine you can send personalised emails in bulk to all your prospects and thereby grab the reader's attention. 
In case you aren't seeing much results or engagement for your newsletters, trying the A/B testing method at times is definitely a good option. Apart from this, you can provide your customers with a better experience with the use of b2b lead generation tools by Estolesads – Lead Generating machine and be available for your customers anytime.
Other tools by EstoLeads:
Domain Lead Dump
Social Proof widget
API To Prevent Fake Email Registration
Extract B2B Emails From the largest B2B social media
Review Magnet
Visit https://estoleads.com/blogs/ and start your 7-days free trial now.